Pokémon Go was big last summer, but it was a flash in the tech pan. It couldn't scale. But it was a big augmented reality (AR) game that was mobile and required no additional hardware - especially the odd-looking goggles we currently associate with virtual reality. The game was platform agnostic. It used location services to geo-locate players with a virtual world. It worked.

I never played Pokémon Go, but I did observe others playing. For those of you who also didn't participate, here's what it is all about.

Your avatar is displayed on a map using the player's current geographical location. There are PokéStops that provide players with items, such as eggs, Poké Balls, berries, potions and lure modules which attract additional wild, and sometimes rare, Pokémon. These stops and battle locations (gyms) are re-purposed portals from Ingress, developer Niantic's previous augmented reality game.

In AR mode the game uses the camera and gyroscope on the player's mobile device to display an image of a Pokémon as though it were in the real world.




I can certainly see more game applications for AR. I would pursue the rights to the Harry Potter world's latest franchise whose name itself suggests an AR game: Fantastic Beasts and Where to Find Them.

But is this all we can expect from augmented reality?

Its use in education has been limited, but it has been used to superimpose text, graphics, video and audio into a student's real time environment. As a kind of supercharged QR code, in textbooks and in real spaces, such as museums and physical displays, material can be embedded using "markers" that trigger when scanned by an AR device and supply supplementary multimedia materials.




Using AR for more serious purposes is not that new. In 2000, NASA's X38 display (shown here) had a video map with overlays including runways and obstacles for use during flight tests.

The applications for AR are numerous. For architects and builders, AR can aid in visualizing building projects. Computer-generated images of a structure can be superimposed into a real life local view of a property before the physical building is constructed there. It can be used before any construction begins while architects are rendering into their view animated 3D visualizations of their 2D drawings.

Similarly, AR allows industrial designers to experience a product's design and operation before completion. Volkswagen used AR for comparing calculated and actual crash test imagery and to visualize and modify car body structure and engine layout. AR was also be used to compare digital mock-ups with physical mock-ups for finding discrepancies between them.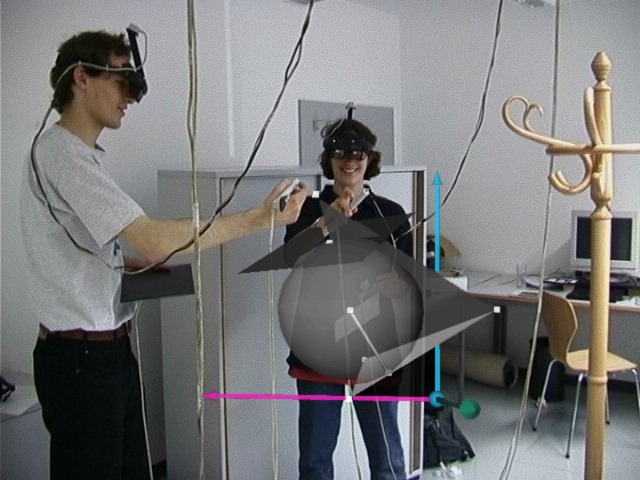 We are not there yet, but in education AR should become more common and more interactive. Computer-generated simulations of existing places and historical events. In higher education, applications such as Construct3D, are used to help learn mechanical engineering concepts, math or geometry.

Primary school children using interactive AR experiences will probably end up in high schools and colleges using AR and VR in ways we can't quite imagine today. AR technology in the classroom will be integrated, rather than a novelty, and mixing real life and virtual elements will feel more natural.
The author does not allow comments to this entry